EVENTS
From photography clinics to guided hikes to gear swaps, OMG events help recreationists enhance the outdoor experience.
PRINT
Outside Bozeman, launched in 2000, is the flagship publication of Outside Media Group. We also produce niche publications and offer custom-publishing services for local and regional organizations.
FRANCHISE OPPORTUNITY
Want to publish an outdoor journal
in your town?
Our franchise package has everything you need to get started, including a marketing plan, website template, content portfolio, and consulting services. With a one-time licensing fee and a customizable monthly service plan, you'll have a complete outdoor media company up and running in no time.

> FIND OUT MORE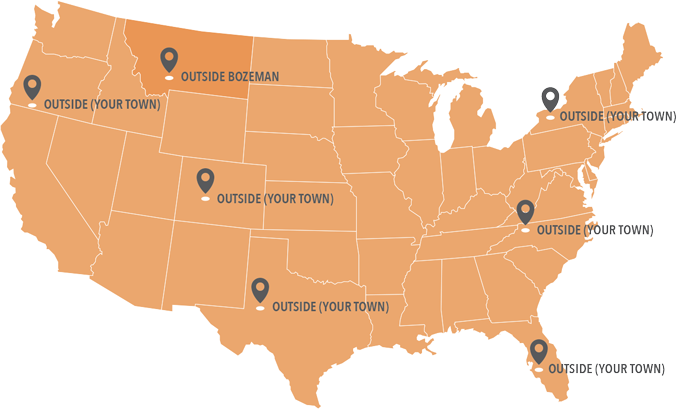 ABOUT
Outside Media Group was born in the mountains of Montana and exists to supply informative and entertaining media to an enthusiast readership. We're a small, hardworking crew of avid outdoors folk who conduct ample R&D in the field, in order to generate authentic content for our readers and quality products for our advertisers.
Get Noticed
Exposure to customers—both current and prospective—is the number-one goal of advertising. Outside Media Group offers a range of media products, allowing you to effectively and affordably deliver your message to your desired market.
> FIND OUT MORE